The COVID-19 global humanitarian and economic crisis has forced individuals and companies to rapidly change how they live and work. Many elements of business and life are being challenged; will these new habits be carried over into the future? Here are 5 predictions of what Returning to Work will be like for freelancing.
More freelancers joining after Covid-19
Work-life balance was a number one priority among Millennials pre COVID-19. As many more professionals are setting themselves up to work remotely they are getting to experience what it is like to work from home. After COVID, return to work might trigger long-term changes and, while some people are eager to get back to their office and see their co-workers again, others might want to dedicate at least part of the time working from home.
The forced work-at-home routine will allow time to further reflect on what individuals want and need from their jobs. For instance, avoiding commuting, finding more personal time, and dealing with fewer office-based stresses are some of the factors that might contribute to a better life and convince people to change their career to become independent freelancers.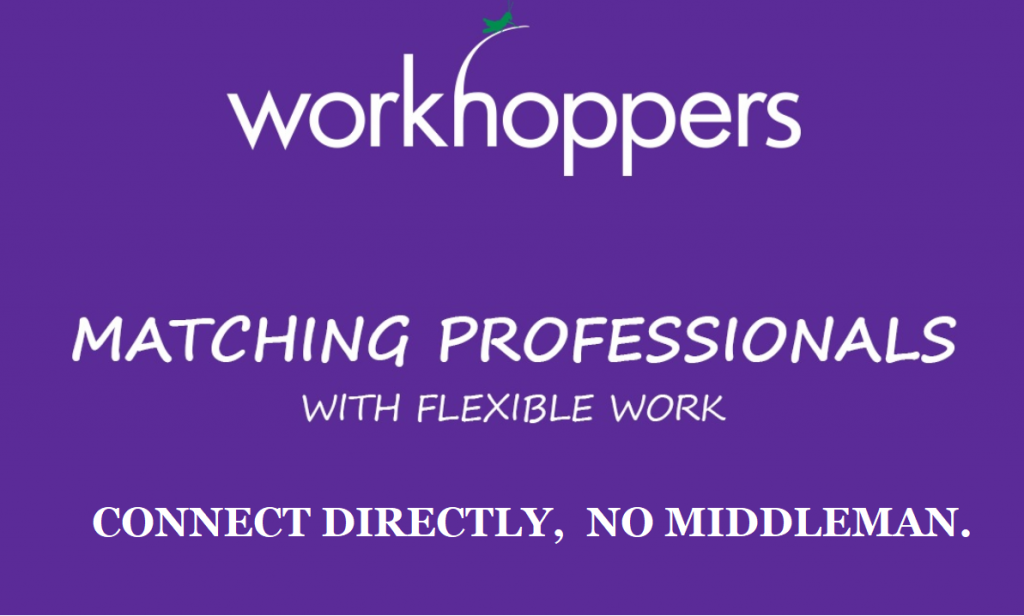 Companies becoming more flexible
If more people will demand the possibility to work from home on a full- or part-time basis, companies will have to adapt and even appreciate the economical advantages for their business.
With a greater number of days spent working at home and workers carrying out their activities remotely, after COVID return to work, companies will be able to reduce office space and its associated costs. In addition, companies could take the opportunity to make their employees happier by finally caving to the demands of working from home. Not a bad idea, since an Oxford research has revealed that happy workers increase their productivity by 13 percent. Work-life balance will become an accepted norm by companies.
In addition, businesses have learned that having the flexibility to scale up or down when needed or in time of crisis builds resilience to your business. This will push companies to court and train a team of freelancers for specific activities that can be added or removed when necessary.
Better digital infrastructures
COVID-19 caused people to adapt to working from home and many companies had to set up an infrastructure for its employees to be productive remotely. The pandemic has thus brought forth the various shortcomings of the digital infrastructure and will likely lead to more efforts being directed toward improving digital systems for remote workers to carry out their daily tasks smoothly. More and better solutions for remote working will probably grow during and after COVID-19.
Needs have been created or changed and safe digital solutions are now needed for online meetings, lessons, workouts, and even online tourism. As Zoom had to quickly solve its security features and adapt to a surge in their demand, millions of people had to get familiar with different options to work online and learn the technical components of the different solutions. Better and stronger digital solutions will only facilitate the work of freelancers.
Surge of Telemedicine
Have you received the emails from your healthcare professionals that they are open for telemedicine or virtual consultations? Rather than rush to the doctor or healthcare center, remote care enables clinical services without an in-person visit. The interest and acceptance of remote medical consulting is finding its way during this crisis and might persist in the future. Many doctors might find all the advantages of freelancing by creating remote clinics and services in certain medical activities like screening patients, assessing symptoms and severity, monitoring progress and more. Patients, on the other hand, might enjoy and appreciate the medical freelancers as it will diminish the need to travel and wait for hours to see a doctor. Telemedicine will also be a valuable service for elder people.
Local is back after COVID-return to work
Freelancing has given the opportunity to companies to hire remotely from anywhere in the world in line with the globalization trend. However, COVID-19 has stressed the risks of total globalization and has forced upon us to close borders and compete for critical resources. The fear of depending on China for masks or on the US for respiratory machines, has created a survival instinct to kick in by regenerating (stimulating or ensuring) local production.
I believe that this will permeate to the freelancing industry. Even though you will accept more remote working, companies will find more comfort in hiring professionals close to them, in their own city or country.
As COVID-19 is forcing humankind to innovate and change the way we work and live, I believe that the freelance industry will see a significant increase in its activity.