Back to search results
Post a job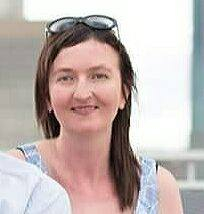 Administrative Assistant in Montreal
Location:Montreal, QC, Canada (Anywhere)
Education level
: College/University
Education field
: Liberal arts and humanities
Years of experience
: more than 5
Rate
: 22
Attributes that best describes
:
Independent worker
Good communicator
Organised
Creative
Leader
Skills:
I have a wealth of experience in administration, training, event planning, coordinating schedules, trip planning for VPs and much more. Proficient in Microsoft Office and a very fast learner, I am fully bilingual (I speak and write fluently in English and in French). I'm extremely well-organized and efficient and I pride myself on my strong communication skills.
Languages: English, French

My working habits
:
Stephanie is a pleasant, intense and impatient individual. She wants to get things started, moving forward and with results as quickly as possible. Stephanie can handle many projects and activities at any given time. Stephanie is rarely satisfied with the status quo; she is always seeking ways to change and improve current systems, methods and results. To effect the change, Stephanie will conceive plans and use her energy, focusing on the goal, her speaking skills and charisma to influence and persuade people to agree with her plans. Stephanie dislikes routine, prefers a lot of variety in her work and quickly adapts to changing tasks and situations. She can adapt to the needs of others, if they are clear. Stephanie is versatile, agile and frequently shows potential for imaginative and creative work. She is very intellectual and likes to investigate facts. She requires supporting proof. Stephanie is strongly interested in people and can be effective in interpersonal situations. Many will respond positively to her energetic, extroverted, enthusiastic and spontaneous style. She can also work well on her own to think and plan tasks. Stephanie likes to handle difficult challenges at work. She is a competitive individual who likes to compete and win. Given her strong sense of urgency, she may become stressed by missed deadlines and having too many long-term projects to handle.
Contact by email
Contact by phone
View CV
Reviews
No reviews yet.